Weddings / Wedding Receptions
Our professional staff will make your wedding/reception an elegant affair. There is nothing we can't do to make your special night unforgettable.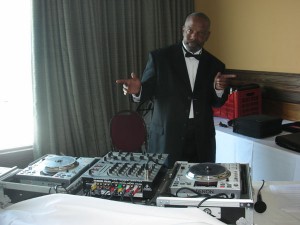 We know that planning/organizing your wedding reception can be chaotic.
To make it easy for you, we include our Reception Planner with every Wedding DJ Service.
The Reception Planner will help you smoothly structure and coordinate your wedding reception entertainment.
The Reception Planner helps you organize your wedding reception to make sure that it flows smoothly on your special day. In the planner you define the music, introductions and activities that will be part of your wedding reception.
The planner is included free whenever you book your wedding reception with Rock-It-Rod DJ Service.
Its one of the many ways we strive to provide the best service and DJ you will find.
After setting up and getting background music going, the DJ will be available to greet the guests, let them know of any seating arrangements, gift tables, sign-in logs or any food or beverage services that are available.
Our wide variety of music will keep any crowd up and dancing to the greatest tunes of all time.
We will emcee your event so you have nothing to worry about.
We invite you to a free consultation where we will map out the entire evening so all you have to do is enjoy your time.
We are committed to making you wedding reception a memory that lasts a lifetime.